By PLUMCORE | Posted in Blog
Trenchless pipe lining is a great alternative to traditional pipe replacement. Traditional pipe replacement requires more time, more money, more mess and more damage to your yard. Lining differs in that there is much less digging so that it takes less time and manpower to complete. Lining is where a pipe is created within an existing pipe. This pipe is created out of a special epoxy and maintains the strength of a new pipe without damaging the existing structure or landscaping.
Our pipe liner creates a pipe-within-a-pipe to restore failing drains and sewer lines. This is done in a way that saves our customer time and money. By inserting our epoxy into existing pipes we are able to repair piping systems and can even traverse missing sections of a pipe. This is a long-term solution for leaks, breaks, blockages, root intrusion, calcium build-up, water damage, mold, sewer backups and flow capacity.
Trenchless Pipe Lining Process

Discover the Issue
Pipeline is inspected with a camera to find the problem.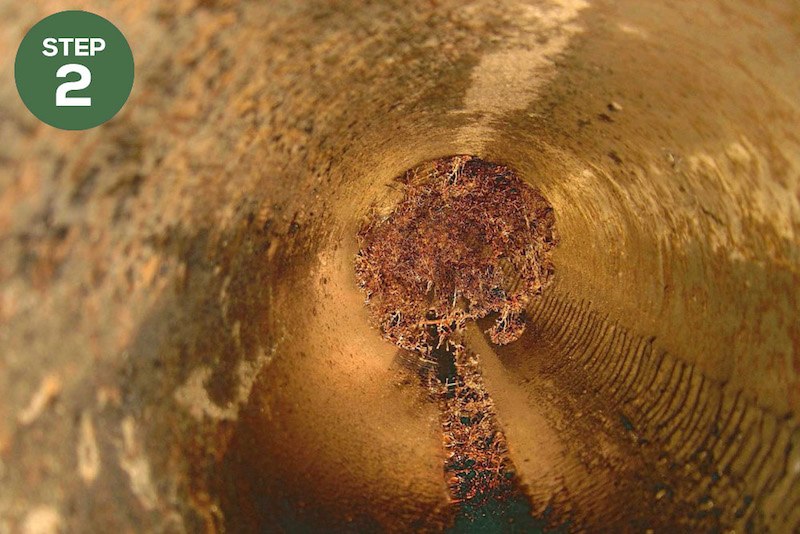 Clean the Pipeline
Pipeline must then be cleaned out to remove roots, dirt, debris and any potential objects that could disrupt the lining process.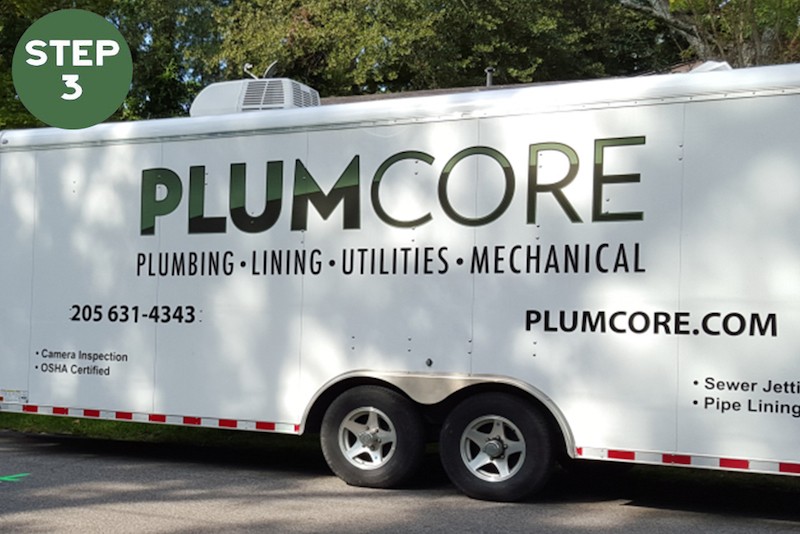 Take Measurements
Measurements of the pipelines are taken. The liner is then cut on the job site according to acquired measurements.
Mix & Measure Resin
Resin is also measured and mixed according to the acquired measurements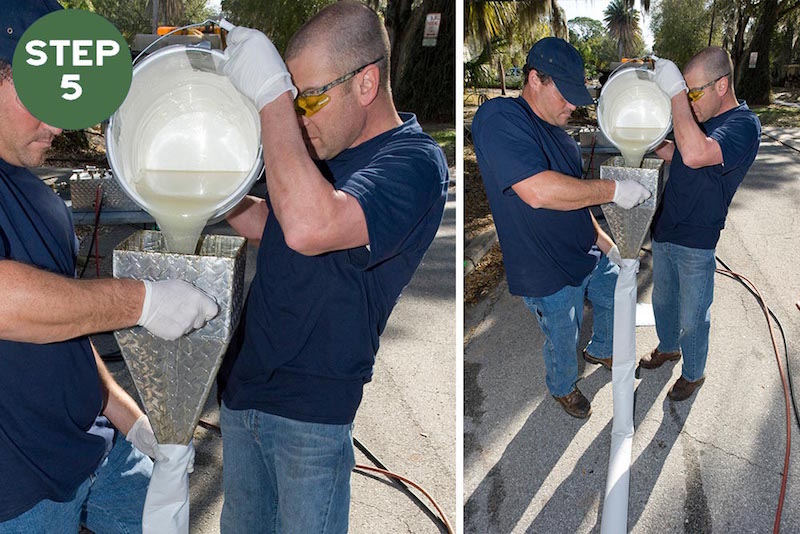 Pour Into Liner
The resin is then poured into the liner and rolled many times to ensure complete impregnation of resin to liner.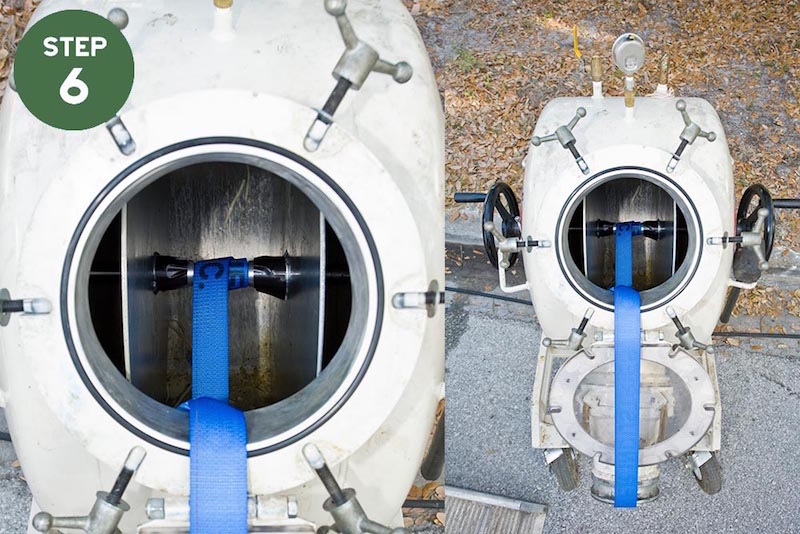 Load Into Inverter
Impregnated liner is then loaded into the inverter.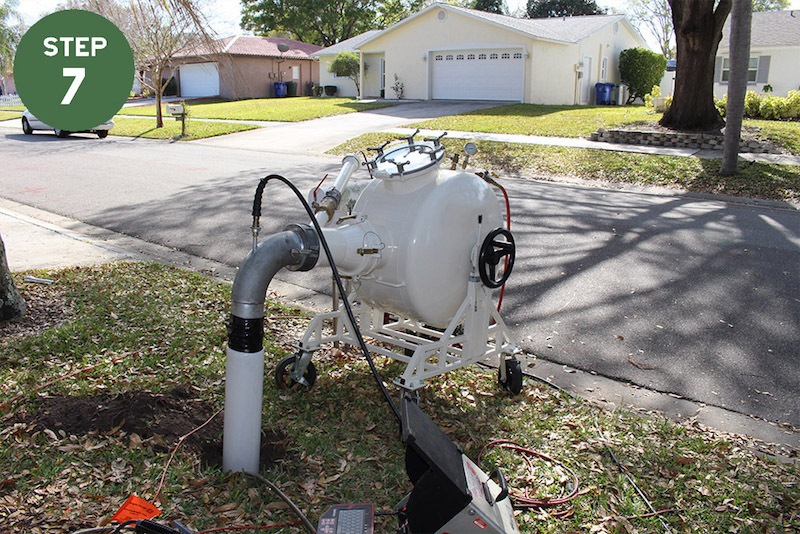 Insert Into Existing Pipeline
The liner is then inserted into the existing pipe.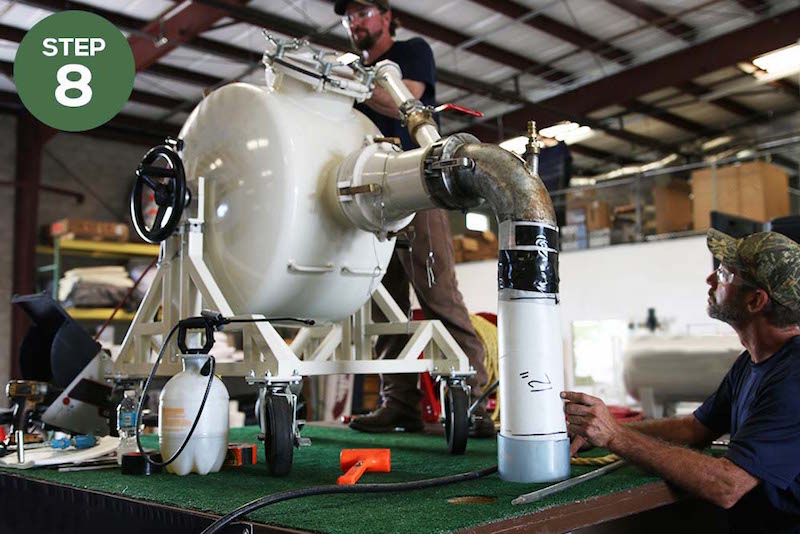 Invert with Air Pressure
Air pressure then inverts inside out allowing resin to bond and seal with existing host pipe.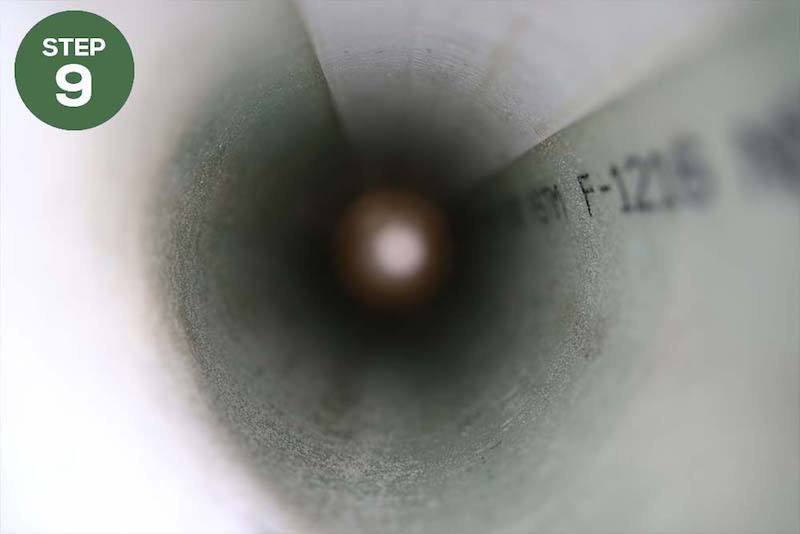 Ready for Service
Once cured, the calibration tube is removed and the pipe is ready for service.
Advantages of Trenchless Pipe Lining
As a trenchless technology, lining does not require excavation to rehabilitate a pipeline that is either leaking or structurally unsound. The finished product is a stronger, acid resistant, faster flowing pipe that will last up to 50 years or longer. There is a peace of mind to be had in knowing that roots, separated joints, main connections, even no-pipe areas in a pipeline can be fixed without being invasive. These are just a few persistent problems that occur every year with certain aging facilities or residential homes. SO DON'T DIG; THERE IS A BETTER WAY!
Contact Us today for more information.